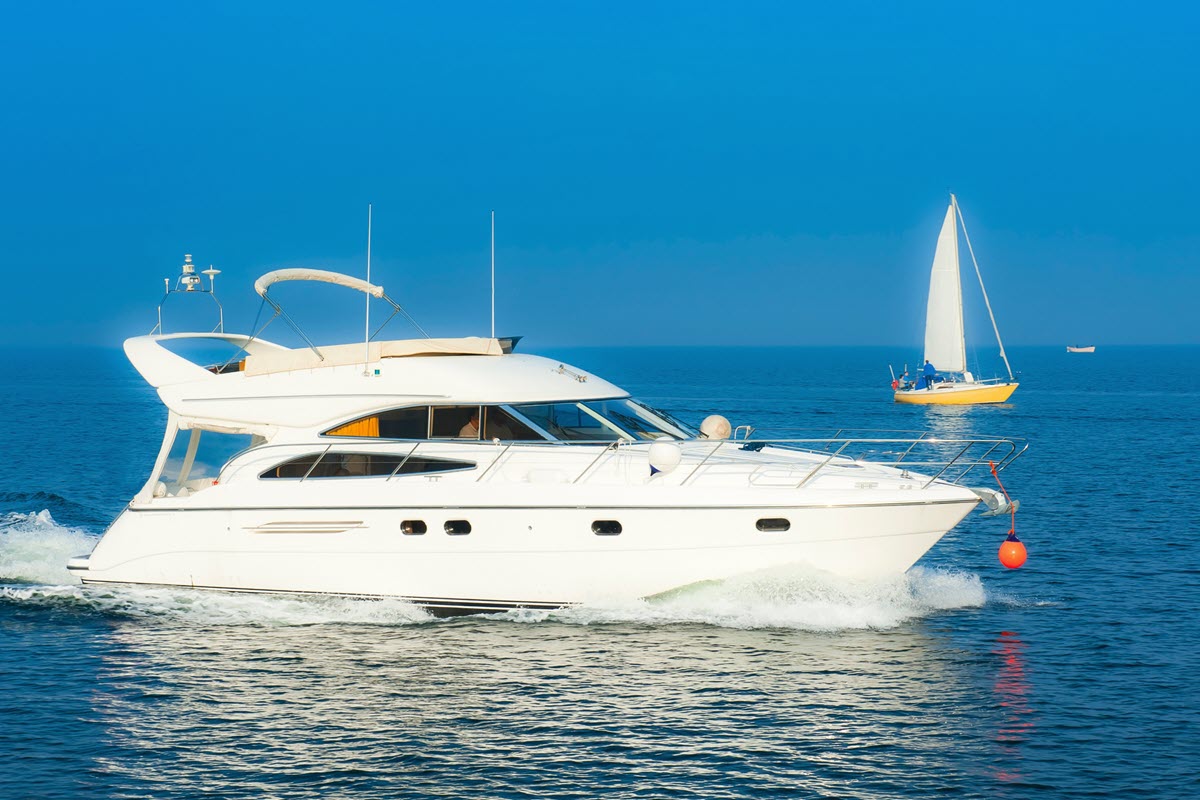 It's that time of year when people start thinking about getting out on the water, but the decision to add a boat to your vehicle lineup is a big one, even for the most knowledgeable boat users. Boats, unlike most other vehicles, can be incredibly expensive leisure item which creates the need to find the right type of financing. Boat financing options are similar to those available for cars, trucks, and even RVs, but not every financing solution is the best fit for every boat owner. Here are some common options for boat financing, along with the pros and cons of each.

Boat Loans through Financial Institutions
Just as banks and credit unions offer conventional vehicle financing options, some also provide loans specific to boats. Most boat loans through financial institutions provide fixed repayment, both in terms of interest rates and monthly amount due, making it easy to budget for your new or used boat purchase over time. The difference between boat loans and traditional vehicle loans is the length of time afforded for repayment. Because boat purchases are significant, most credit unions and banks offer extended repayment terms that can be as long as 15 years. Interest rates, repayment terms, and total amount owed each month are all dependent on the creditworthiness of the borrower. A good place to start is with a bank or credit union you already do business with. If your bank doesn't offer loans specifically for boats, ask them about their personal loans or line of credit options.
Dealer Loans
If you're looking for convenience in securing your new or used boat financing, it may be beneficial to check with the dealer selling the boat. Dealer boat loans are similar to loans made available through car dealerships in that the application, the underwriting, and the funding are all done in-house. This means there is no need to leave the boat dealer to finalize the specifics of a new or used boat loan. It is important to note that dealer loans for boat purchases may be less flexible when it comes to repayment terms and higher cost as it relates to the interest rate given the convenience factor. As with financial institution boat loans, dealer loans are based on the credit score and history of the borrower, although some dealers may be more flexible in their ability to lend to individuals with less than ideal credit.
Home Equity Loans
Financing a new or used boat purchase may also be done through a home equity loan or a line of credit. Individuals who own their home and have access to equity in their property may be able to qualify for a home equity loan or line of credit that carries a lower interest rate and more flexible repayment terms than other boat financing options. Home equity loans and lines of credit come with more stringent credit requirements, however, making them a poor option for those who have little equity or poor credit. Additionally, a home equity loan or line of credit is not specifically tied to the boat as collateral and instead using the property to back the loan. Should repayment not take place in line with the terms of the home equity loan or line of credit, the lender has the ability to recoup losses from the borrower's primary residence, not the boat. However, you are likely to get a lower interest rate and may be able to deduct a portion of the interest payments from your taxes due each year.
Credit Card Options
As a final resort, boat financing may be done on plastic. Credit cards offer a simple way to purchase a new or used boat, but there are numerous downsides to taking this route. Because credit cards do not often provide a high enough limit to pay for the boat in full, borrowers may need to utilize multiple credit cards or additional financing options to buy a new or used boat. Additionally, credit cards typically have much higher long-term interest rates than other boat financing options, making them a costly alternative to boat loans or home equity lending products.
Buying a new or used boat is not an insurmountable task if you do not have the cash set aside in a savings or checking account. Borrowers with strong credit and the ability to repay over time can utilize a boat loan from a financial institution or a dealership, and homeowners have the option to use a home equity loan or line of credit to complete a boat purchase. Credit cards may be an option for part of a boat purchase, but it is necessary to understand the limitations and the full cost of buying a boat this way.
Posted on April 12, 2017 by Melissa in Boat Loans, Personal Loans
Email Updates
Get hot tips, exclusive deals and the latest news sent directly to you.