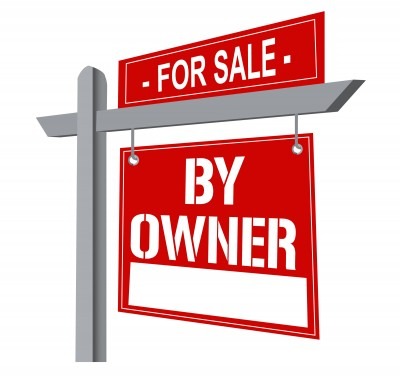 One way to save money when selling your home is to do all the work yourself. Selling your own home can cut out the expensive middlemen such as real estate agents and brokers. This also insures that you have full control of the amount you sell your home for and who purchases your home.

While there is more time and effort involved in selling your own home the internet has helped tremendously. You can find wonderful and informative websites that cater to owners who are selling their own homes or other properties.
Three Best For Sale by Owner Sites
This is by far the most popular For Sale By Owner website on the Internet. It has been around since 1999, is very informative, and easy to navigate and use. Here you learn to "lose the agent" and manage the sale of your property alone. It offers great resources like a home seller's checklist, buyer and seller guides, pricing reports, real estate legal forms, guidelines and more. It's a great website for both home buyers and sellers alike.
Listing on ForSaleByOwner – You can list your home on this website for free or pay for one of the 3 paid listing packages ranging from $99 to $399. An enhanced real estate listing will allow you to include more photos, a video, access a licensed real estate professional, get a yard sign and increase visibility on other websites such as the local MLS, RedFin, Realtor.com, Zillow, Trulia, Homefinder and others. ForSaleByOwner provides access to legal forms, listing products and marketing material to help you successfully sell your home for a fraction of the cost of paying listing agent commission. Moreover, the company includes a home selling, money-back guarantee. You can't beat that! Sell your Home By Owner and Save Thousands!
Buying through ForSaleByOwner – Buyers can search FSBO listings, real estate foreclosures, pre-foreclosure homes and learn how to buy a home using the step-by-step buyer's guide.
This powerhouse community of websites has a large marketplace that claims to get over 1 million visitors a day. Armed with local experts in many different areas and regions this website will tap you into a network of over 200 affiliates around the United States and Canada. It will help you with essentials such as assessing your property value, calculating various costs and fees, advertising, and more. Buyers can sign-up to receive just listed homes via email, and sellers can choose listing packages that are priced from $0 to $369. This site offers many of the same features available through ForSaleByOwner.com, but not quite everything.
This company has been around since 1997 and offers a reasonably large database of homes for sale by owner. It sells supplies to help you sell your home and connects you with other professional services to help you before, during and after the sale. It offers some basic advice for buying or selling a home, but that's not its strong point. Buyers can search numerous FSBO listings and foreclosures in their area, and sellers can choose one of the three property listing options ranging from $99 to a $399.95 flat-fee listing for up to 12 months. Available listing package options include unlimited photos, video upload, steel frame yard sign, 50 color brochures, brochure holder, directional arrow, MLS listing and more. Unfortunately, this website doesn't offer free listings. Compare listing price packages.
Final Thoughts
In order to successfully sell your own home without the expensive real estate agent and broker fees you will need the right information and support. Using a top notch For Sale by Owner Website will provide you with some great resources and are available to help. Helpful websites like Forsalebyowner.com, Homesbyowner.com and FSBO.com are crucial to understanding the housing market and getting the best price for your home. Just be sure to read the fine print in the pricing because you may still need to pay a buyer's agent commission if you want to also attract buyers working with agents and brokers through an MLS. Even so, you can still save a considerable amount of money by not paying listing agent commission.
If you're looking for the absolute basics, don't forget websites like Zillow and Craigslist. You won't get much assistance, but they both attract a ton of traffic, with buyers looking online to find properties to buy. Regardless how you sell your home, we recommend listing your property for sale with those two sites too. They're free and provide a ton of additional exposure for your home. Just keep in mind, there are expert real estate agents in your local area who can help you get top dollar for your house, condominium or land, and avoid legal issues down the road.
Email Updates
Get hot tips, exclusive deals and the latest news sent directly to you.