Vacation Financing Options – Best Ways to Pay for a Vacation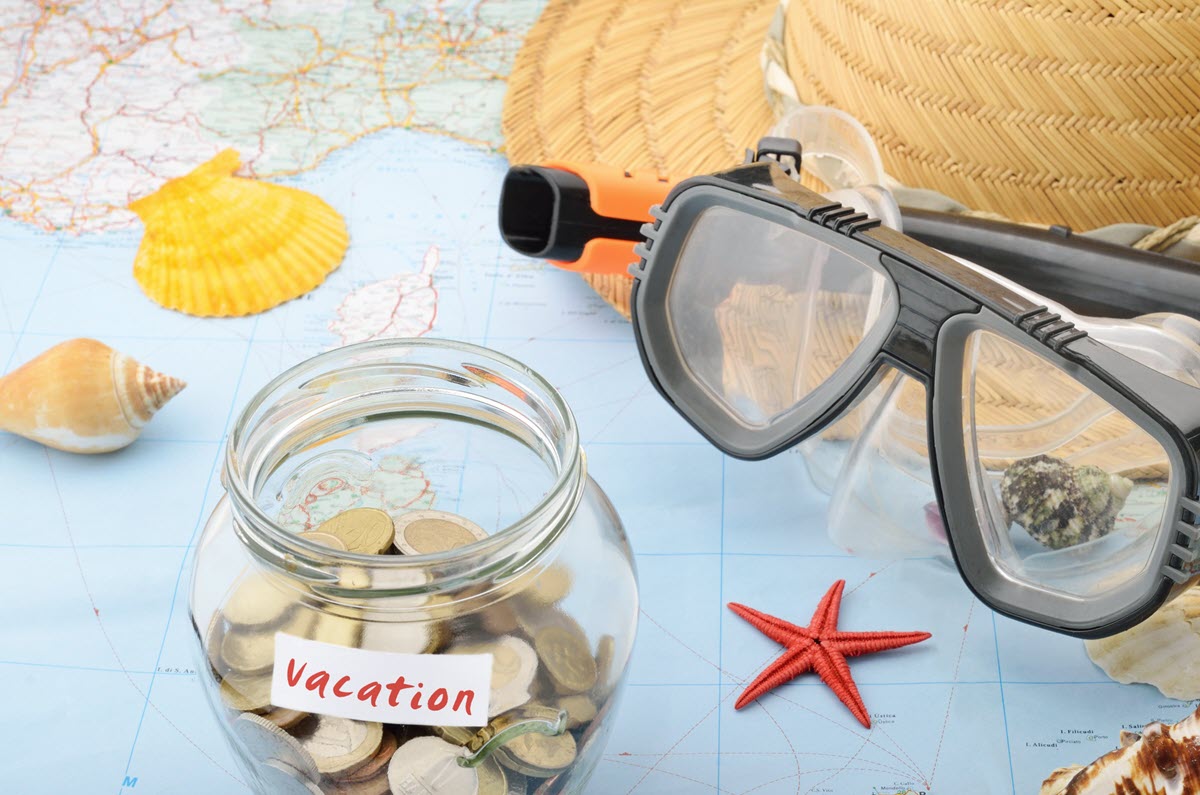 Taking some well-deserved time away from the normal work or life grind is a necessity for most people at least once each year. Whether solo, with a significant other, or with the entire family, simply thinking about a vacation is relaxing – until it comes down to figuring out the dollars and cents. Adding up the costs for airfare, hotel stays, food, and activities for yourself or the family can lead to a fairly large number which can be overwhelming when there's little to no money set aside for the next adventure out of town. If you're light on cash but in desperate need of a vacation, here are a few tips for financing your excursion.

Loans and Credit Cards
Loans
Both loans and credit cards are viable options for financing an expensive vacation. Credit unions, banks, and online lenders all offer personal loans to individuals without imposing restrictions on how the funds may be used. These lenders also offer home equity loans and lines of credit for homeowners, up to certain limits. Taking out a personal loan for a vacation does not require collateral, and repayment can be extended for as long as five years, depending on the amount financed. Home equity loans may also be used for whatever expense you want, and repayment can be stretched out for ten or more years. Your credit score and ability to repay the loan is reviewed to determine how much the lender will charge in terms of the interest rate. A lower credit score often leads to a higher cost of borrowing.
Credit Cards
Credit cards may also be used to finance a vacation, and this strategy is particularly valuable when you utilize a rewards card that offers points or miles for travel-related purchases. As with any credit card balance, you as the borrower have the flexibility to pay over as much or as little time as you need in an amount that fits your monthly budget. However, with the average interest rate of a credit card hovering around 15%, a personal loan may offer a more affordable method to finance your next vacation.
Travel Payment Plans
In recent years, travel payment plans have grown in popularity given the popularity of taking a vacation on a tight budget. Travel payment plans are offered through an independent travel agent, directly through a vacation provider, like a cruise line or a resort, or through some online providers. Individuals utilizing a travel payment plan simply book their trip up to 10 months in advance and pay the balance due over time. While there may be a fee for spreading out payments for a vacation, there is no interest charged like there is on a loan or a credit card. Travel payment plans may only include accommodation and activities while leaving you to pick up the full cost of the airfare upfront, but that depends on the channel you use to secure the plan.
Save in Advance
The best way to pay for a vacation is to set aside money well in advance. Siphoning off a portion of your paycheck each pay period into an account that is not easily accessible, like an online savings account or short-term certificate of deposit, is a simple way to have the cash on hand when vacation time rolls around. There are also technology-based savings applications which link to your checking or savings account that can help you achieve your travel goals in advance. While not a true financing option, saving ahead of time is the best way to prepare for your next vacation.
Final Thoughts
Both personal loans and credit cards offer a convenience factor that is hard to beat when it comes to financing a vacation, and a home equity loan can be a valuable borrowing tool for homeowners with strong credit. The addition of travel payment plans through travel agents or resorts also offers a way to pay for a vacation over time as opposed to an upfront, significant payment. Before making a choice on the vacation financing option that's right for you, understand the total cost and take the time to budget for an extended repayment.
Email Updates
Get hot tips, exclusive deals and the latest news sent directly to you.